Millennials' View of LGBTQ Issues
Millennials are now the largest and most racially and ethnically diverse generation ever, making up the largest share of eligible voters. And while many of the most important issues facing our country revolve around millennials, rarely are the positions of millennials, especially those of color or queer, front and center in public discourse.

To address this void, I built the GenForward Survey, a nationally representative survey of over 1,750 young adults ages 18-34. The survey is conducted bimonthly and includes oversamples of African-American, Latinx, and Asian-American young adults, ensuring we can accurately represent their positions and the positions of all millennials on important issues facing the country.

We focused our GenForward survey on LGBTQ issues and discovered some important insights. For example, 14 percent of millennials identify as something other than heterosexual, ranging from queer to LGBTQ to same-gender-loving. However, irrespective of their sexual identity, majorities of millennials across race and ethnicity say they know someone who is LGB. In contrast, only about a quarter of millennials of color (22 percent) and 37 percent of white millennials report knowing someone who is transgender. Research tells us that knowing someone who is LGBTQ is important in making the attitudes of individuals more tolerant and respectful when it comes to the rights and equality of the LGBTQ communities.


The impact of knowing someone LGBTQ seems evident in millennials' positions on the equality of LGBTQ citizens. For example, majorities of millennials across race and ethnicity "somewhat" or "strongly" favor allowing LGBTQ people to adopt children, establishing laws to protect LGBTQ people from job discrimination, allowing transgender people to serve in the military, increasing government funding for the prevention and treatment of HIV and AIDS, and accepting more LGBTQ immigrants from countries that criminalize sexuality.

Millennials are also cognizant of the discrimination many members of LGBTQ communities face. Majorities of millennials across race and ethnicity say that there is "some" or "a lot" of discrimination against LGB individuals and a majority of African-Americans (51 percent) and pluralities of Latinx people (48 percent), and whites (45 percent) believe that there is a lot of discrimination against transgender people. Asian-American millennials (30 percent) are the least likely to say there is a lot of discrimination against transgender individuals in the country.

The concern with the discrimination that LGBTQ communities face is also evident in millennials' responses to our question about the biggest problems facing LGBTQ people. Again, across race and ethnicity and sexual orientation there is shared priority for reducing violent hate crime and ending bullying against young LGBTQ people. However, despite some agreement about the most pressing issues faced by LGBTQ communities, majorities of African-American (53 percent) and Latinx (50 percent) millennials believe issues confronting LGBTQ individuals in communities of color are very different than the issues promoted by mainstream organizations — and 52 percent of LGBTQ Millennials agree with that position. In contrast, white (58 percent) and Asian-American (54 percent) millennials believe that all LGBTQ individuals benefit when mainstream LGBTQ organizations fight for basic rights. This discrepancy deserves attention as LGBTQ organizations develop programs for delivering services and strategies for advocacy.


While nearly every question on our survey indicated overwhelming support for the rights and equality of LGBTQ individuals and communities, there was one puzzling finding. At the end of our survey, we used an often-asked question, "Has homosexuality led to a deterioration of morality in this country?" Even though a majority of millennials disagreed with this statement, a significant number (41 agreed) agreed. Even more surprisingly, 21 percent of LGBTQ millennials agreed.

What are we to make of this contradiction in beliefs? First, this is the only place in the survey where we used the word "homosexuality." That word may be a trigger inscribed in our culture as something bad and deviant. It is also possible that for millennials "homosexuality" may mean something quite different than the more familiar "LGBTQ." This is a contradiction Millennials (and we) will have to work out over time. It should remind us of all the work that remains to be done and how little we should take for granted when it comes to educating young people about the reality of LGBTQ lives, especially the lives of young queers of color.

[Source: Cathy Cohen, University of Chicago, Advocate, July 2018]
Vanity Fair: How Much Do Millennials Care About LGBTQ Rights?
Advocate: Millennials' View of LGBTQ Issues
NCRM: New GenForward Survey Seeks Stats on Millennials' LGBTQ Views
BLT: Study Documents Millennials' Views on LGBTQ Issues
Lesbian Moms Raise Healthy Children
In the longest-running study on the issue to date, researchers have shown that kids raised by lesbian moms show no significant mental health issues.
"In a large, prospective study involving 25-year-olds with sexual-minority parents, there were no significant differences in measures of mental health between those who were conceived through donor insemination and enrolled before they were born and those in a US population-based normative sample," said the study's authors, Nanette Gartrell, MD, Henny Bos, PhD, and Audrey Koh, MD.
The study has followed the same mothers and their children since the 1986. In the findings, published in the New England Journal of Medicine, researchers discovered that the children of these mothers were faring as well or better than others of their age.
While the oldest of these children are well into adulthood, the study's findings show that even young adults are faring well in lesbian households.
The study, in conjunction with another recent study covering gay and lesbian parents, flies in the face of erroneous notions that children need mixed-gender parents for better mental well-being.
"These findings demonstrate that claims that it is harmful for children to be raised by same-sex couples are completely unfounded," Bos stated. "There is no justification to restrict child custody or placement, or access to reproductive technologies, based on the parents' sexual orientation."
The study started with 154 prospective mothers within 84 lesbian families who were in the midst of conceiving children via donor insemination in three US cities. The study also included 77 offspring from these mothers.
"When I began this study in 1986, there was considerable speculation about the future mental health of children conceived through donor insemination and raised by sexual minority parents," said Gartrell. "We have followed these families since the mothers were inseminating or pregnant and now find that their 25-year-old daughters and sons score as well on mental health as other adults of the same age."
While the overall sample size is small, urging caution from the study's authors, the length of time the study has been running provides additional faith in the results.
[Source: Gwendolyn Smith, LGBTQ Nation, August 2018]
Lesbian Moms Raise Healthy Children
Kids Can Thrive with Gay Parents
Children Raised by Same Sex Parents at No Disadvantage
Advocate: Study on Lesbian Moms Shows Kids Are Alright
No Differences Between Children of Same-Sex and Opposite-Sex Parents
LGBTQ Youth
Sexual orientation and gender are important aspects of a young person's identity. Understanding and expressing sexual orientation and gender and developing related identities are typical development tasks that vary across children and youth. For example, some youth may be unsure of their sexual orientation, whereas others have been clear about it since childhood and have expressed it since a young age. Expressing and exploring gender identity and roles is also a part of normal development. The process of understanding and expressing one's sexual orientation and gender identity is unique to each individual. It is not a one-time event and personal, cultural, and social factors may influence how one expresses their sexual orientation and gender identity.


Unfortunately, lesbian, gay, bisexual, transgender, and queer (LGBTQ) youth experience various challenges because of how others respond to their sexual orientation or gender identity/expression. This is also true for youth who are questioning their sexual orientation or gender identity, or may be perceived as LGBTQ or gender variant by others.
Gender variant youth are not necessarily LGBTQ. In fact, any youth who does not fit typical social expectations for his or her mannerisms, behavior, or choice of clothing based on birth-assigned gender, for example, can be considered "gender variant." This does not mean the youth is lesbian, gay, or bisexual, or identifies as transgender or a gender different from what he or she was assigned at birth.
A landmark 2011 Institute of Medicine (IOM) report reviewed research on the health of LGBTQ individuals, including youth. Although this research is limited, the IOM report found that "the disparities in both mental and physical health that are seen between LGBTQ and heterosexual and non-gender-variant youth are influenced largely by their experiences of stigma and discrimination during the development of their sexual orientation and gender identity." These negative experiences include high rates of physical and emotional bias and violence; rejection by families and peers; and inadequate supports in schools, employment, and communities because of their sexual orientation and gender identity/expression.

Stress associated with these experiences can put LGBTQ young people at risk for negative health outcomes. Research shows that due to these environmental challenges, LGBTQ youth are at risk for negative health outcomes and are more likely to attempt suicide, experience homelessness, and use illegal drugs. These issues may also contribute to anxiety, depressive symptoms, and feelings of isolation. Youth who express their gender in ways that vary from societal expectations for their perceived sex or gender are at risk for high levels of childhood physical, psychological, and sexual abuse. They are also at risk for school victimization. As a result, they may have poorer well-being than lesbian, gay, and bisexual peers whose gender expression is more closely aligned with societal expectations.


To date, most research on LGBTQ youth has focused on the risk factors and disparities they experience compared with youth who are not LGBTQ. However, emerging research on resiliency and protective factors offers a strength-based focus on LGBTQ youth well-being. Addressing LGBTQ-related stigma, discrimination, and violence; building on the strengths of LGBTQ youth; and fostering supports such as family acceptance and safe, affirming environments in schools and other settings will help improve outcomes for LGBTQ young people. Federal and local policies and practices increasingly acknowledge and focus on the experiences and needs of LGBTQ youth. Numerous national advocacy and other organizations are also giving greater attention to LGBTQ youth in their work. Fostering safe, affirming communities and youth-serving settings such as schools for all youth requires efforts to address the challenges described here. At the same time, it is also important to acknowledge and build on the strengths, resilience, and factors that protect LGBTQ youth from risk, such as connection to caring adults and peers and family acceptance.
[Source: Youth.Gov website / Institute of Medicine, 2011 / Poirier, Fisher, Hunt, & Bearse, 2014 / Hunter & Schaecher, 1987 / Reis, 1999 / Reis & Saewyc, 1999 / Ray, 2006 / Ryan, Huebner, Diaz, & Sanchez, 2009 / SAMHSA, 2014 / Roberts, Rosario, Corliss, Koenen, & Austin, 2012 / Toomey, Ryan, Diaz, & Russell, 2010 / Rieger & Savin-Williams, 2012 / American Association of School Administrators / National Association of School Nurses, 2003 / National Association of School Psychologists, 2006]

LGBTQ Funders: Research on LGBTQ Issues
National LGBTQ Task Force: Reports and Studies
Negative and Positive Factors: Wellbeing of LGBTQ Youth
LGBTQ Wellness: It's All About the Data
UALR Archives: Basic Guide to LGBTQ Issues
Info: LGBTQ Data and Statistics
Why "Homosexual" is an Offensive Term
APA: Transgender, Gender Identity, Gender Expression
Family Acceptance and Support
Family acceptance and support are significant factors that promote well-being and protection from risks for all youth, including LGBTQ youth. The meaning of family varies by personal, cultural, and other factors and can include individuals who are not biologically or legally related to a youth (families of choice). Family responses to expressions of gender and sexual identity by youth may vary. Although some families are supportive, accepting, and even celebratory, others may respond and behave in ways that have negative consequences and result in trauma to the youth. Research demonstrates a strong link between family rejection of LGBTQ youth and negative physical and mental health outcomes for them. In contrast, family acceptance can serve as a protective factor against depression, substance use, and suicidal ideation and attempts. Research has found that compared with LGBTQ youth who experienced little or no parental/caregiver rejection, those LGBTQ youth who were highly rejected were:

--more than eight times as likely to attempt suicide
--almost six times as likely to report high levels of depression
--more than three times as likely to use illegal drugs
--more than three times as likely to be at high risk for HIV and sexually transmitted diseases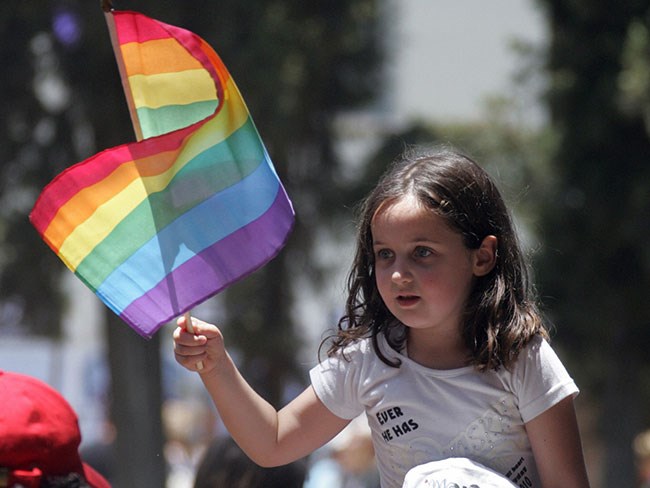 A recent report of findings from a survey of more than 10,000 LGBTQ youth ages 13 to 17 (using a convenience sample, which may not be representative of all LGBTQ youth) also found that approximately one in four identified non-accepting families as the most important challenge in their lives. These findings illustrate the importance of family acceptance and support in the lives of LGBTQ youth.

Youth-serving organizations and systems can build awareness about and encourage family behaviors that research has shown can affect outcomes for LGBTQ youth. Examples of behaviors that should be avoided and discouraged include:

--blocking access to LGBTQ friends, events, and resources
--blaming youth when they are discriminated against because of their LGBTQ identity
--pressuring youth to be more (or less) "masculine" or "feminine"
--pressuring youth to keep their LGBTQ identity a "secret"


Rather, it is important for families to express support through such behaviors as:

--talking with youth about their LGBTQ identity in an affirming manner
--communicating that their young person can have a happy future as an LGBTQ adult
--working to ensure that other family members respect the young person
--talking with clergy and help their faith community support LGBTQ individuals
--advocating for youth if they are mistreated because of their identity

It is also important for youth-serving agencies and communities to enhance their cultural competence in working with LGBTQ-headed families, which are increasing in number. Youth who are not LGBTQ but have an LGBTQ caregiver may also experience bias and other negative outcomes because of reactions to their caregiver's LGBTQ identity.
[Source: Youth.Gov website / Poirier, Fisher, Hunt, & Bearse, 2014 / Poirier, Fisher, Hunt, & Bearse, 2014 / Ryan, 2009, 2010 / SAMHSA, 2014 / Institute of Medicine, 2011 / Ryan, Huebner, Diaz, & Sanchez, 2009 / SAMHSA, 2014 / Human Rights Campaign, 2012 / Krivickas & Lofquist, 2011]
Government Report: LGBTQ Youth Information
National Alliance on Mental Illness: LGBTQ Issues
American Psychological Association: Information on LGBTQ Community
Foundation for Better Understanding: The Health of LGBTQ People
Human Rights Watch: Doctors Need Intersex Care Standards
Info: LGBTQ Data and Statistics
HRW Report: Discrimination Against LGBTQ Youth in US Schools
APA: Sexual Orientation, Homosexuality
Health of LGBTQ People
Lesbians, gay men, and bisexual men and women are defined according to their sexual orientation, which is typically conceptualized in terms of sexual attraction, behavior, identity, or some combination of these dimensions. They share the fact that their sexual orientation is not exclusively heterosexual. Yet this grouping of "non-heterosexuals" includes men and women; homosexual and bisexual individuals; people who label themselves as gay, lesbian, or bisexual, among other terms; and people who do not adopt such labels but nevertheless experience same-sex attraction or engage in same-sex sexual behavior. These differences have important health implications for each group.
In contrast to lesbians, gay men, and bisexual men and women, transgender people are defined according to their gender identity and presentation. This group encompasses individuals whose gender identity differs from the sex originally assigned to them at birth or whose gender expression varies significantly from what is traditionally associated with or typical for that sex (people identified as male at birth who subsequently identify as female, and people identified as female at birth who later identify as male), as well as other individuals who vary from or reject traditional cultural conceptualizations of gender in terms of the male–female dichotomy. The transgender population is diverse in gender identity, expression, and sexual orientation. Some transgender individuals have undergone medical interventions to alter their sexual anatomy and physiology, others wish to have such procedures in the future, and still others do not. Transgender people can be heterosexual, homosexual, or bisexual in their sexual orientation. Some lesbians, gay men, and bisexuals are transgender. Most are not. Male-to-female transgender people are known as MtF, transgender females, or transwomen, while female-to-male transgender people are known as FtM, transgender males, or transmen. Some transgender people do not fit into either of these binary categories. As one might expect, there are health differences between transgender and non-transgender people, as well as between transgender females and transgender males.
What do lesbians, gay men, bisexual women and men, and transgender people have in common that makes them, as a combined population, an appropriate focus of health research? The main commonality across these diverse groups is their members' historically marginalized social status relative to society's cultural norm of the exclusively heterosexual individual who conforms to traditional gender roles and expectations. Put another way, these groups share the common status of "other" because of their members' departures from heterosexuality and gender norms. Their "otherness" is the basis for stigma and its attendant prejudice, discrimination, and violence, which underlie society's general lack of attention to their health needs and many of the health disparities discussed in this report. For some, this "otherness" may be complicated by additional dimensions of inequality such as race, ethnicity, and socioeconomic status, resulting in stigma at multiple levels.
To better understand how sexuality- and gender-linked stigma are related to health, imagine a world in which gender nonconformity, same-sex attraction, and same-sex sexual behavior are universally understood and accepted as part of the normal spectrum of the human condition. In this world, membership in any of the groups encompassed by LGBTQ would carry no social stigma, engender no disgrace or personal shame, and result in no discrimination. In this world, a host of issues would threaten the health of LGBTQ individuals: major chronic diseases such as cancer and heart disease; communicable diseases; mental disorders; environmental hazards; the threat of violence and terrorism; and the many other factors that jeopardize human "physical, mental and social well-being." By and large, however, these issues would be the same as those confronting the rest of humanity.
Only a few factors would stand out for LGBTQ individuals specifically. There would be little reason for any major medical research organization to issue a report on LGBTQ health issues.
While the experience of stigma can differ across sexual and gender minorities, stigmatization touches the lives of all these groups in important ways and thereby affects their health. In contrast to members of many other marginalized groups, LGBTQ individuals frequently are invisible to health care researchers and providers.
It is important to note that, despite the common experience of stigma among members of sexual- and gender-minority groups, LGBTQ people have not been passive victims of discrimination and prejudice. The achievements of LGBTQ people over the past few decades in building a community infrastructure that addresses their health needs, as well as obtaining acknowledgment of their health concerns from scientific bodies and government entities, attest to their commitment to resisting stigma and working actively for equal treatment in all aspects of their lives, including having access to appropriate health care services and reducing health care disparities. Indeed, research demonstrates the impressive psychological resiliency displayed by members of these populations, often in the face of considerable stress.
[Source: National Center for Biotechnology Information, US National Library of Medicine]
LGBTQ Funders: Research on LGBTQ Issues
National LGBTQ Task Force: Reports and Studies
Negative and Positive Factors: Wellbeing of LGBTQ Youth
Info: LGBTQ Health and Medical Issues
UALR Archives: Basic Guide to LGBTQ Issues
LGBTQ Wellness: It's All About the Data
Why "Homosexual" is an Offensive Term
APA: Transgender, Gender Identity, Gender Expression
Info: LGBTQ Data and Statistics
Future Not In Front of Us, It is Inside of Us

"Here we don't talk about sex" was how a diplomat in 2007 responded when I tried to talk about LGBTQ rights at the United Nations, shortly after I joined Human Rights Watch as advocacy director for the lesbian, gay, bisexual, transgender, and queer rights program. As I prepare to leave the organization, it's clear there have been remarkable changes during my tenure here. Back then, I had to explain to the diplomat that discussing LGBTQ rights means talking about equality and nondiscrimination, privacy, freedom to think and to speak out, to gather peacefully with other people, to form a family, to name just a few. No special treatment, just the same fundamental rights to which all human beings are entitled.


The Yogyakarta Principles, developed in 2006, proved to be an excellent tool to demonstrate the enormous gap between universally recognized human rights and the everyday realities experienced by LGBTQ people. Brazil, Argentina, and Uruguay took the lead in launching the Yogyakarta Principles at the UN headquarters in New York in November 2007 — three Latin American countries with strong Roman Catholic constituencies, rather than the usual suspects.

At that UN launch, Mary Robinson, a former UN High Commissioner for Human Rights, referred to article 1 of the Universal Declaration of Human Rights and made a strong plea to treat LGBTQ people with dignity and respect. This was the first event organized by a group of LGBTQ-friendly countries at the United Nations. This informal UN network, cofounded by Human Rights Watch, plays an important role in strategizing at the UN on how to improve the rights of LGBTQ people, counter violence and discrimination on the basis of sexual orientation and gender identity, and deal with the opposition to progress. And opposition there was.

In 2008, 57 countries led by Syria signed a petition against the rights of LGBTQ people by claiming that protection from discrimination could lead to pedophilia and adultery. A driving force behind this statement was the Holy See of the Catholic Church, the only religion with speaking rights at UN meetings. Dismayed about how dangerous this hostility is to LGBTQ people, I negotiated with the Holy See to present its vision on sexual orientation and gender identity in a public meeting at the UN. At the next meeting in the UN in New York in 2009, the Holy See showed a different face and delivered a statement opposing violence and "unjust" discrimination against homosexual persons and denouncing criminalization of homosexual conduct. It was a watershed moment. Human Rights Watch still refers to this statement in countries where homosexual conduct is criminalized and there is a strong Christian influence ostracizing LGBTQ people, such as in the eastern Caribbean.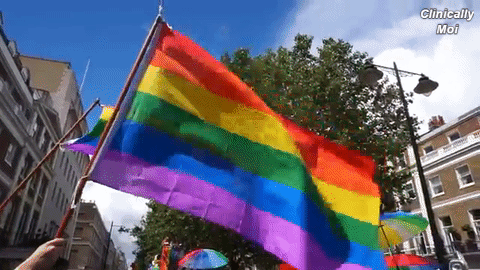 However, even though the Holy See clarified its position, religion is often the source of discrimination. In 2018, we published "All We Want Is Equality," a report about how religious exemptions are used to discriminate against LGBTQ people in the United States. I see the tension between freedom of religion and the rights to equality and nondiscrimination in many countries.

Violence and discrimination can start early on. Bullying at school because of sexual orientation or gender identity is a nasty and persistent problem. In 2001, Human Rights Watch published "Hatred in the Hallways," a report on LGBTQ youth in US schools subjected to daily abuse by their peers and even by teachers and school administrators. These violations were compounded, we found, by the failure of federal, state, and local governments to enact laws protecting LGBTQ students from discrimination and violence, effectively allowing school officials to ignore violations of their rights.

Bullying can lead to students dropping out, self-harm, or even suicide, so Human Rights Watch has continued to investigate the right to education and bullying. In 2016, "Like Walking Through a Hailstorm" revisited the problem in US schools, finding that in many states and school districts students and teachers lack protections from discrimination on the basis of sexual orientation or gender identity. In others, protections that do exist are inadequate and not enforced. We also reported on school bullying in Japan and the Philippines. Our reporting in Japan prompted a change in government policy, and recently Japanese schools introduced uniforms designed to respect gender expression by allowing students to choose their attire.
The persecution can persist. In more than 70 countries same-sex sexual intimacy is a crime. And in many countries where it is not expressly forbidden, there are often laws or policies that make life for LGBTQ people very difficult. In Russia, for instance, the "gay propaganda" law is used to impose fines on people who publicly display positive information on homosexuality.

Fortunately, there are positive examples. Mozambique decriminalized homosexual conduct in 2015. The Supreme Court of Belize declared the sodomy law unconstitutional in 2016. And in Trinidad and Tobago the High Court of Justice ruled in 2018 that the laws criminalizing same-sex intimacy are unconstitutional. The Indian Supreme Court could soon strike down a 158-year-old colonial-era law that makes "carnal knowledge against the order of nature" illegal. This would be a huge step forward for a country with more than 1.3 billion people that would, as a matter of law, respect the dignity and the rights of LGBTQ people.

Some of these gains were supported by strong leadership at the UN from then-Secretary-General Ban Ki-moon. He addressed sexual orientation and gender identity prominently in speeches, becoming a staunch supporter of LGBTQ rights. Even in meetings with homophobic African leaders he talked about the need to decriminalize same-sex sexual activities. Under Ban's watch, the UN Human Rights Council passed two resolutions in favor of LGBTQ rights and created a new position of independent expert on sexual orientation and gender identity.


Over this past decade I have seen transgender activists become more vocal and influential, especially around getting governments to recognize gender without imposing harmful requirements. At the request of Dutch activists, Human Rights Watch undertook research on the legal situation for trans people in the Netherlands, which is often praised for being at the forefront of LGBTQ rights. We found that Dutch law forced transgender people to undergo sex-reassignment surgery, hormone treatment, and psychiatric evaluation before being allowed to obtain identification documents reflecting their gender identity. In 2011 we presented our report to the Dutch government, highlighting a new Argentinean gender recognition law as a great example. Three years later, the new Dutch law doing away with these requirements came into effect.

And intersex activists have pushed a new human rights issue on to the policy agenda of medically unnecessary surgery performed on intersex children without their consent. Together with InterAct, a US group, we investigated this practice in the US in a 2017 report, "I Want to Be Like Nature Made Me." Such medically unnecessary surgery occurs in many countries. In August 2018, California's legislature passed a resolution that supports the autonomy of intersex people and their right to decide about cosmetic surgical alteration.

And who could forget the incredible developments toward marriage equality? When I was a member of the Dutch parliament in the 1990s, my resolutions to legalize same-sex marriage were adopted by the majority. It took seven years, but in 2001 the Netherlands became the first country in the world where same-sex couples could get married. Seventeen years later, 25 countries have marriage equality, and Austria and Taiwan are expected to follow in 2019.
All these positive steps have come through the tenacity and perseverance of many LGBTQ activists and their allies, often in very difficult circumstances. I am so proud to have worked with them and to have been part of this inspiring movement.

For me, the circle is almost complete. After my political career in the House of Representatives of the Netherlands I joined Human Rights Watch. And now, after more than 11 years as the LGBTQ advocacy director, I will start campaigning for a seat in the Dutch Senate. I hope to be elected in 2019.

The future is not in front of us, it's inside of us.
[Source: Boris Dittrich, LGBTQ Rights Advocacy Director, Human Rights Watch, August 2018]
The Future Is Not In Front of Us, It's Inside of Us
Pew Research Center: Global Divide on Homosexuality
Info: LGBTQ International Issues
Best and Worst European Countries for LGBTQ Rights
9-10 Year Old LGBTQ Kids

A new study finds a "sizable" number of LGBTQ 9 and 10 year old kids. Apparently awareness of gay, lesbian, bisexual, and trans identity comes earlier than expected. A San Diego State University research team has uncovered groundbreaking findings regarding LGBTQ identity and childhood development.

This new study found that 1 percent of 9 and 10 year-olds self-identify as gay, lesbian, bisexual, or transgender. The surprising findings were published in the latest issue of JAMA Pediatrics. The article, "Child Sexual Orientation and Gender Identity in the Adolescent Brain Cognitive Development Cohort Study," was coauthored by researchers Jerel P. Calzo and Aaron J. Blashill. "One percent is sizable, given that they are so young," Blashill said in a release published in Medical Xpress.


The researchers collected their data from the Adolescent Brain Cognitive Development (ABCD) Study, a landmark study funded by the National Institutes of Health that tracks brain development in children over the long term. ABCD surveyed thousands of children across the United States, and the SDSU researchers drew from those surveyed in 2016 and 2017.

The findings, researchers said, could lead to a greater understanding of the development of human sexuality. "For so long, social scientists have assumed that there is no point in asking kids at this age about their sexual orientation, believing they do not have the cognitive ability to understand," Blashill said. "This is the first study to actually ask children about their sexual orientation this young. It is important to have a baseline to understand how sexuality develops and how it may change over time."


Since LGBTQ youth are more at-risk for physical and mental health issues than their straight peers, this research could help save lives. Notably, a 9-year-old took his own life last month after coming out as gay to his classmates and being bullied, although it's impossible to know exactly what factors contributed to his suicide. "If we can understand identity development earlier and can track development using large datasets, we can begin improving research and prevention around risk and protective factors," Calzo said.

The ABCD data is notable for also including parents in its survey. The SDCU team found that 7 percent of parents believed their child may be gay. 1.2 percent said their child may be transgender.

[Source: Advocate Magazine, Daniel Reynolds, September 2018]
Study Finds Sizable Number of LGBTQ 9 Year Old Kids
New Study: 9-10 Year Old Kids Identifying as Gay
Can 9 Year Old Kids Know They Are Gay?
Sexual Orientation: What Scientists Know and Do Not Know
Over the last 50 years, political rights for lesbian, gay, and bisexual (LGB) individuals have significantly broadened in some countries, while they have narrowed in others. In many parts of the world, political and popular support for LGB rights hinges on questions about the prevalence, causes, and consequences of non-heterosexual orientations.
In a new report, a team of researchers bring the latest science to bear on these issues, providing a comprehensive review of the scientific research on sexual orientation.
"We wanted to write a comprehensive review that was state of the art. In doing so, we also wanted to correct important misconceptions about the link between scientific findings and political agendas," explains psychology researcher and lead author J. Michael Bailey of Northwestern University.
The report is published in Psychological Science in the Public Interest, a journal of the Association for Psychological Science, and is accompanied by a commentary by psychological scientist Ritch Savin-Williams of Cornell University.
Based on their review of the latest science, Bailey and colleagues draw several conclusions about the nature of sexual orientation:
--Across cultures, a "small but nontrivial" percentage of people have non-heterosexual feelings. The specific expression of sexual orientation varies widely according to cultural norms and traditions, but research suggests that individuals' sexual feelings are likely to develop in similar ways around the world.
--Men's and women's sexual orientations manifest in different ways: Men's sexual orientation is more closely linked to their patterns of sexual arousal than women's sexual orientation is.
--Various biological factors (including prenatal hormones and specific genetic profiles) are likely to contribute to sexual orientation, though they are not the sole cause. Scientific evidence suggests that biological and non-social environmental factors jointly influence sexual orientation.
--Scientific findings do not support the notion that sexual orientation can be taught or learned through social means. And there is little evidence to suggest that non-heterosexual orientations become more common with increased social tolerance.
Despite these points of consensus, some aspects of sexual orientation are not as clear-cut. While Bailey and colleagues describe sexual orientation as primarily falling into categories (lesbian, gay, bisexual), Savin-Williams argues that considerable evidence supports a sexual continuum. He notes that the label "bisexual" serves as a catchall for diverse sexual orientations that fall in between heterosexual and homosexual. As a result, his estimate of the prevalence of the non-heterosexual population is double that of Bailey and colleagues.
From their review, the authors also conclude that gender nonconformity in childhood (behaving in ways that do not align with gender stereotypes) predicts non-heterosexuality in adulthood. According to Savin-Williams, the degree to which this is true could be a consequence of how study participants are typically recruited and may not be accurate among more representative samples of non-heterosexual individuals.
The report authors and Savin-Williams agree on most issues, including that a major limitation of existing research relates to how sexual orientation is measured. Most researchers view sexual orientation as having several components (including sexual behavior, sexual identity, sexual attraction, and physiological sexual arousal) and yet, the majority of scientific studies focus solely on self-reported sexual attraction. The decision to use these self-report measures is typically made for pragmatic reasons, but it necessarily limits the conclusions that can be drawn about how different aspects of sexual orientation vary by individual, by culture, or by time.
Additionally, individual and cultural stigma likely results in underreporting of non-heterosexual behaviors and orientations across the board.
Perhaps the most prominent question in political and public debates is whether people can "choose" to have non-heterosexual orientations. Because sexual orientation is based on desire and we do not "choose" our desires, the authors argue, this question is illogical.
Ultimately, these kinds of debates come down to moral issues, not scientific ones: "People have often thought unclearly about sexual orientation and the political consequences of research," Bailey adds. "The question of whether sexual orientation is 'chosen' has divided pro-gay and anti-gay forces for decades, but the question of causation is mostly irrelevant to the culture wars."
The fact that issues related to sexual orientation continue to be hotly debated in the public arena underscores the need for more and better research.
"Sexual orientation is an important human trait, and we should study it without fear, and without political constraint," Bailey argues. "The more controversial a topic, the more we should invest in acquiring unbiased knowledge and science is the best way to acquire unbiased knowledge."
[Source: Association for Psychological Science]
Government Report: LGBTQ Youth Information
National Alliance on Mental Illness: LGBTQ Issues
Info: LGBTQ Data and Statistics
American Psychological Association: Information on LGBTQ Community
Foundation for Better Understanding: The Health of LGBTQ People
Human Rights Watch: Doctors Need Intersex Care Standards
Research Report: LGBTQ Leisure Activities
Info: Origins of Homosexuality
HRW Report: Discrimination Against LGBTQ Youth in US Schools
APA: Sexual Orientation, Homosexuality
Sex Education in Public Schools
According to GLSEN and other national LGBTQ advocacy organizations, a lack of comprehensive sex education in public schools is putting LGBTQ youth at risk. GLSEN and other national organizations issued a call for action to improve programs and policies.
GLSEN, in partnership with Advocates for Youth, Answer, the Human Rights Campaign (HRC) Foundation, Planned Parenthood Federation of America (PPFA), and the Sexuality Information and Education Council of the US (SIECUS), called for significant improvements in sex education programs to ensure that lesbian, gay, bisexual, transgender, queer and questioning (LGBTQ) youth have access to information crucial to their health and well being. Sixty-one additional organizations signed a letter in support of this call to action.


Their document, A Call to Action: LGBTQ Youth Need Inclusive Sex Education, urges educators, advocates, and policymakers to take immediate, concrete steps to provide LGBTQ inclusive education for all students --from crucial guidance for LGBTQ students on protecting themselves from HIV and other sexually transmitted infections, to ensuring safe, supportive environments in which to learn about their sexual health. Programs that overlook LGBTQ students, or worse, stigmatize and stereotype them, contribute to unsafe school environments.

"As the leading national education organization working to create safe and affirming schools for LGBTQ students, GLSEN has long been committed to ensuring all schools include LGBTQ people, events and history in their curriculum, which our research shows helps to create positive school climates and better educational outcomes for LGBTQ students," said Dr. Joe Kosciw, GLSEN's Chief Research and Strategy Officer. "Health and sexual education courses are one of the most natural and common classes in which students can learn about LGBTQ topics in a positive way; however, less than five percent of LGBTQ students were taught about LGBTQ topics in a positive way in health class. In fact, eight states prohibit schools from providing this vital, life-saving information. This sends a dangerous message to LGBTQ students, along with their non-LGBTQ peers, that they are not an equal and valued part of the school community."


Data from a range of sources including the Centers for Disease Control and Prevention, researchers and professional organizations show how few sex education programs are inclusive of LGBTQ youth. Only 19 percent of US secondary schools provide curricula or supplementary sex education materials that are LGBTQ-inclusive. Fewer than five percent of LGBTQ students have health classes that included positive representations of LGBTQ-related topics. This leaves many LGBTQ youth without the skills to maintain healthy relationships and protect themselves if they are engaging in sexual activity. This call to action for inclusive sex education comes at a critical time, when different groups within the LGBTQ youth community are:

--More likely to have begun having sex at an early age and to have multiple partners compared to their heterosexual peers
--More likely to have sex while under the influence of alcohol or other drugs
--More likely to experience dating violence
--Less likely to use condoms or birth control when they have sex
--More likely to contract HIV or other STIs
--More likely to experience teen pregnancy


Studies show that parents, health professionals and experts, as well as youth, express high levels of support for LGBTQ-inclusive sex education. Advocates for Youth, Answer, GLSEN, the Human Rights Campaign Foundation, Planned Parenthood Federation of America, and the Sexuality Information and Education Council of the US (SIECUS) call on advocates and policymakers to require and fund LGBTQ-inclusive sex education; and on educators to make schools safe and affirming spaces for LGBTQ youth and provide inclusive sex education programs that empower all youth to take care of their sexual health.

[Source: GLSEN, December 2015]
Call to Action: Inclusive Sex Education Needed in Public Schools
The Atlantic: The Power of Inclusive Sex Education
HRC: LGBTQ Youth Need Inclusive Sex Education
Full Report: LGBTQ Youth Need Inclusive Sex Education
Info: Educational Considerations
Doctors Need Intersex Care Standards
Medical professional associations should enact standards of care for intersex children that rule out medically unnecessary surgery before patients are old enough to consent, according to a report released in October 2017 by Human Rights Watch and interACT. After decades of controversy in the medical community over the procedures, the lack of centralized care standards allows doctors to continue operating on children's gonads, internal sex organs, and genitals when they are too young to participate in the decision, even though such surgery is dangerous and could be safely deferred.
The 41-page report, A Changing Paradigm: US Medical Provider Discomfort with Intersex Care Practices, examines the controversy over the operations inside the medical community and the pressure on parents to opt for surgery.
Once called "hermaphrodites," a term now considered pejorative and outdated, intersex people are not rare, but their needs are widely misunderstood. Based on a medical theory popularized in the 1960s, doctors perform surgery on intersex children (often in infancy) with the stated aim of making it easier for them to grow up "normal." The results are often catastrophic, the supposed benefits are largely unproven, and there are rarely urgent health considerations requiring immediate, irreversible intervention.
"The intersex community today is saying the same thing we were saying two decades ago, we want doctors to care for us, not try to 'fix' us," said Kimberly Zieselman, an intersex woman and the executive director of interACT Advocates for Intersex Youth. "We're not anti-doctor or anti-surgery, we're just pro-consent and pro-honesty, especially for children who are too young to speak or to comprehend what's going on around them."
As many as 1.7 percent of babies are different from what is typically called a boy or a girl. The chromosomes, gonads, or internal, or external sex organs of these children differ from social expectations. Some intersex traits (such as atypical external genitalia) are apparent at birth. Others (such as gonads or chromosomes that do not match the expectations of the assigned sex) may manifest later in life, in some cases around puberty. Any of these children can be raised as either sex without surgery. On the other hand, genital or gonadal surgeries on intersex children too young to declare their gender identity carry the risk of surgically assigning the wrong sex.
Surgery to remove gonads can result in sterilization, and then require lifelong hormone replacement therapy. Operations to alter the size or appearance of children's genitals risk incontinence, scarring, lack of sensation, and psychological trauma. The procedures are irreversible, nerves that are severed cannot regrow, and scar tissue can limit options for future surgery. While certain surgical interventions on intersex children are undisputedly medically necessary, some surgeons in the US perform risky and medically unnecessary cosmetic surgery on intersex children, often before they are even able to talk.
Medical protocols have evolved. It is increasingly common for multi-disciplinary teams to treat intersex patients, often called cases of Differences of Sex Development (DSD.) This is a marked improvement over families meeting solely with a surgeon. Most medical practitioners now acknowledge that parents may prefer to leave their child's body intact. And while there are no centralized standards of care for intersex children, expert practitioners emphasize the need for change.
"Many children have differences," one pediatric surgeon said. "We deal with kids with all kinds of vascular anomalies and port wine stains, and we encourage those children to be out there, we encourage those children to be in school. And they are, and they do great. You can have a difference. We don't need to necessarily create normalization to make you safe and well-adjusted."
Guidelines have begun to emerge. In 2016, the American Medical Association (AMA) Board of Trustees issued a report recognizing that "DSD communities and a growing number of health care professionals have condemned genital 'normalizing,' arguing that except in the rare cases in which DSD presents as life-threatening anomalies, genital modification should be postponed until the patient can meaningfully participate in decision making." The board recommended adoption of a resolution that, "except when life-threatening circumstances require emergency intervention, doctors should defer medical or surgical intervention until the child is able to participate in decision making."
In a 2017 letter to the AMA, the largest US support group for intersex people and parents of intersex children, called the AIS-DSD group, wrote: "We hope that the AIS-DSD Support Group will be able to shift the focus of our support efforts over time away from helping adults, youth and their families recover from medically-induced traumas, and toward support of the physical and psychological health of our members, from birth to old age."
In July 2017, three former US surgeons-general wrote that they believed "there is insufficient evidence that growing up with atypical genitalia leads to psychosocial distress," and "while there is little evidence that cosmetic infant genitoplasty is necessary to reduce psychological damage, evidence does show that the surgery itself can cause severe and irreversible physical harm and emotional distress."
In a statement marking 2017 Intersex Awareness Day, Physicians for Human Rights said: "Carrying out an irreversible and medically unnecessary surgery before a child is old enough to meaningfully consent violates informed consent requirements, and violates the obligation to do no harm," and called for an end to medically unnecessary surgery until a child is old enough to participate meaningfully in such decisions.
"Medical professional bodies should demonstrate the leadership doctors look to them for," said Kyle Knight, Human Rights Watch researcher and author of the report. "The American Medical Association, the American Academy of Pediatrics, and other specialist bodies should draw a hard line and say that except in cases of medical necessity, surgery on intersex children should be delayed until they can participate in the decision themselves."
[Source: Human Rights Watch]
Human Rights Watch: Doctors Need Intersex Care Standards
California Denounces Corrective Surgery on Intersex Children
Lambda Legal: Intersex Patient Rights
---
QUEER CAFE │ LGBTQ Information Network │ Established 2017