Queer Cafe invites you to join
all the fabulous folks under
the LGBTQ umbrella

OVERVIEW

Terminology|Definitions
Frequently Asked Questions
Stereotypes
Famous People
Biographies
Important Days|Celebrations
Research|Data
Stories|Articles

"I think being gay is a blessing,
and it's something I am thankful
for every single day."
-Anderson Cooper


GENERAL

LGBTQ

"There are some people in this world

that believe being gay is a choice.

It's not a choice. We're born this way."
-Lady Gaga
Queer Cafe is dedicated to offering

relevant LGBTQ content in a candid

and affirming way


FAMILY

Community|Culture
Home|Family

Seniors|Elders

"When all Americans are treated as

equal, no matter who they are or

whom they love, we are all more free."
-Barack Obama

Queer Cafe presents candid

commentary and affirming stories

about the LGBTQ community

MEDIA

News|Current Events

Video Library

"It is that deep spiritual affection that

is as pure as it is perfect. It is beautiful,

it is fine, it is the noblest form of

affection. There is nothing unnatural

about it."
-Oscar Wilde

"No government has the right to tell
its citizens when or whom to love."
-Rita Mae Brown

ETHNIC

African American|Black
Hispanic|Latinx

"I'm living by example by continuing
on with my career and having a full,
rich life, and I am incidentally gay."
-Portia DeRossi

BASICS

Sex|Gender
Sexual Identity

"If you're gay, you're gay. If you're
straight, you're straight. And you
should be allowed to be how you
are and who you are."
-Dolly Parton



Queer Cafe features sexual identity
topics and sexual minority issues

DYNAMICS

LGBTQ Parents|Straight Children

LGBTQ Children|Straight Parents

Gay|Straight Spouses
Friendships|Non-Romantic

"We need, in every community, a group

of angelic troublemakers. When an

individual is protesting society's refusal

to acknowledge his dignity as a

human being, his very act of

protest confers dignity on him."
-Bayard Rustin

perspectives, candid comments,

and delightful discussion

SUPPORT

Allies|Advocates

LGBTQ Youth in Crisis
Stop Bullying

"If you are not personally free to be

yourself in that most important of all

human activities, the expression of

love, then life itself loses its meaning."
-Harvey Milk
Queer Cafe features LGBTQ ideas,

insights, and information

CULTURE

Leisure|Recreation

"To be yourself in a world that is
constantly trying to make you
something else is the greatest
accomplishment."

-Ralph Waldo Emerson
"It takes courage to grow up to

be who you really are."
-E E Cummings

GROUPS

Lesbian|Women
Gay|Men

IDENTITY

Sex|Gender
Queer Cafe celebrates the LGBTQ community and provides information
and insights from an LGBTQ perspective
"What is straight? A line can be straight,
or a street, but the human heart, oh, no,
it's curved like a road through mountains."
-Tennessee Williams

PERSONAL

Coming Out
Curious|Questioning
Physical|Sexual
"Soon the day will come when science
will win victory over error, justice
a victory over injustice, and love a
victory over hatred and ignorance."
-Magnus Hircshfeld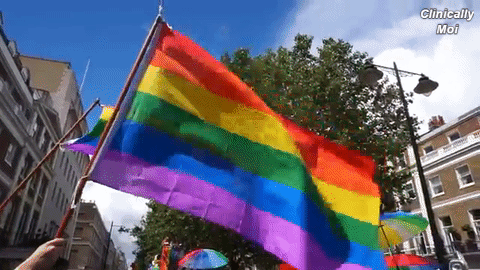 ISSUES

School|Classroom
"Somebody, your father or mine, should
have told us that not many people
have ever died of love. But multitudes
have perished, and are perishing every
hour, and in the oddest places,
for the lack of it."
-James Baldwin
Queer Cafe is positive, candid,
insightful, affirming, and relevant

CHALLENGES

Discrimination
"I believe that no one should ever have
to choose between a career we love
and living our lives with authenticity
and integrity."
-Selisse Berry

HEALTH

Health|Medical
Conversion Therapy
Mental Health|Wellness
"All young people, regardless of sexual
orientation or identity, deserve a safe
and supportive environment in which to
achieve their full potential."
-Harvey Milk
Queer Cafe offers interesting,
informative, and insightful content
about LGBTQ issues
TOPICAL

Science|Technology
"People fail to get along with each
other because they fear each other.
They fear each other because they donít know each other. They donít know each
other because they have not properly communicated with each other."
-Dr. Martin Luther King Jr
"Watch carefully the magic that occurs
when you give a person enough
comfort to just be themselves."
-Atticus


INFORMATION

Profile|Community
Statistics|Data
"Yes, I have some queer friends.
But the queerness doesn't matter,
so long as they're friends."
-Dorothy Gale
LIFESTYLE

Drag|Cross Dressing
Bear Community
BDSM|Kinky Lifestyle
"We can easily forgive a child who is
afraid of the dark. The real tragedy of
life is when adults are afraid of the light."
-Plato
EXPRESSION

Current News|Updates


ADMIN

WEBSITE MENU
WEBSITE INDEX